William Shakespeare (1564)

Though his true date of birth remains unknown, the birthday of famed playwright and poet William Shakespeare is traditionally observed on April 23, the same day on which he died 52 years later. Since his death, his plays, such as Hamlet and Romeo and Juliet, have been performed and studied all over the world. Some scholars have speculated that Shakespeare did not write all of the works attributed to him. Who do they suggest was responsible for authoring the Shakespearean canon? Discuss


Vladimir Ilyich Lenin (1870)

Lenin was a Russian revolutionary and Bolshevik party leader whose mastery of political theory and shrewd political instincts led him to become the first Premier of the Soviet Union. As leader, Lenin nationalized banks, gave workers control over factory production, and introduced atheism as a political doctrine. His adaptation of traditional Marxist doctrine has become known as Marxism-Leninism and forms the basis of communist ideology. Where are Lenin's preserved remains currently displayed?


Anthony Quinn (1915)

Quinn was a Mexican-American artist, writer, and Oscar-winning actor. He boxed in his youth and studied architecture under Frank Lloyd Wright before turning to acting. He achieved international stardom in the 1950s and 60s for his ability to portray ethnically diverse characters, most notably Zorba the Greek. He appeared in over 100 films and won Academy Awards for his supporting roles in two, Viva Zapata! and Lust for Life. His role in the latter film lasted just how many minutes?


Julia Roberts Online
Julia Roberts resource with latest news, monthly newsletter, biography, filmography, photo gallery and more on Julia Roberts.
m
Google
Stem Cells Created from Adults' Cells

For the first time, researchers have successfully created stem cells from the skin cells of adults. This is considered the first step in developing patient-specific cells lines to treat diseases like heart failure, Parkinson's, multiple sclerosis, and vision loss, but it is also the first step in human reproductive cloning, an issue fraught with ethical dilemmas. To create the stem cells, researchers fused a grown skin cell with an ovum whose DNA had been removed. The resulting embryo contains an inner lining of pluripotent stem cells. Of 39 attempts to create stem cells from adult cells, the researchers succeeded only once for each of their two skin cell donors. Discuss


Childhood Hurts Persist for Decades

Yet another study, this one the first to look at the effects of childhood bullying in late adulthood, is adding to the growing body of evidence on the persistent and pervasive social, physical, and psychological effects of bullying. At age 50, people who were frequent victims of childhood bullying remained at increased risk of mental disorders such as depression and anxiety. They also tended to report a lower quality of life. The findings suggest that we never really outgrow the trauma of bullying but instead carry it with us throughout our lives.


US Gaining Ground in Fight against Hospital-Acquired Infections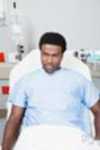 The risk of contracting a hospital-acquired infection is dropping in the US, and that is good news, but the statistics are still far from comforting. According to the Centers for Disease Control and Prevention, approximately one in every 25 patients in the US will pick up an infection at a hospital or similar medical facility. This means that over the course of a year, about 600,000 patients come down with a nosocomial, or hospital-acquired, infection. Of them, about 74,000 end up battling more than one. Still, this is significantly down from the 1970s, when an estimated 2.1 million patients a year would develop a hospital-acquired infection, and even from the 1990s, when this number was about 1.7 million.


Melden gebroken link&nbsp &nbsp &nbsp Disclaimer&nbsp &nbsp &nbsp Link aanmelden